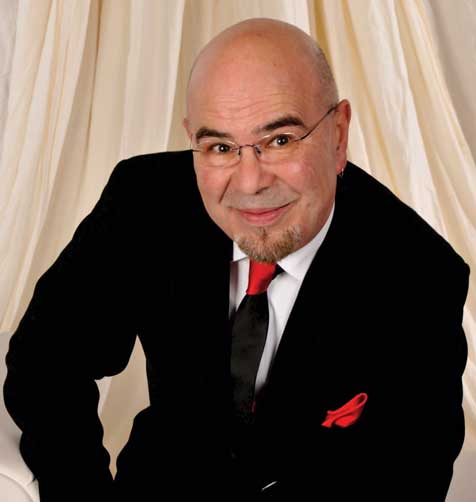 Robert Severini
Born in Rome – Italy. Associate Diploma of Music (A.mus.A – Double Bass V.C.A.), meb: A.P.R.A, A.M.C.O.S., V.M.T.A, M.A.G.A. (nsw) AIR.
Bassis/Vocalist, Director of Random Acts Entertainment, Musical Director of Sensafine, Musical Director of the Gentlemen's Swing Club, Director Rob Severini Productions, Director Jazz Voice Australia, Artistic Director and Producer of the Italian Jazz Festival Australia, Artistic Co-ordinator of Italian Jazz in Melbourne, Australian Musical Director and Arranger of three times Platinum International Recording Artist Patrizio Buanne.
Italian born Singer and Musician – Rob's lifetime of dedication to music has led him to explore all aspects of the industry. He studied classical music at the Victorian College of the Arts, achieving the Music Associate Diploma in 1982.
His passion for jazz too him to study jazz improvisation with American saxophonist Jamie, Abersold, acclaimed American bassist and tutor Rufus Read, Bassist Virtuoso John Patitucci, Dr. David Baker (Jazz Lecturer and Historian at Indiana University), pianists Mick Knock and Al Gulper and celebrated trumpeter Randy Brecker.
Rob is an experienced Entertainer, Multi-instrumentalist, Arranger, Musical Director, Conductor, Band Leader and Producer.
Being multi-lingual he sings in Italian, Spanish, French, Portuguese and English.
Robert's expertise and experience in the music world, places him at ease with all styles of music. Today, he plays an important role in the Australian music industry.