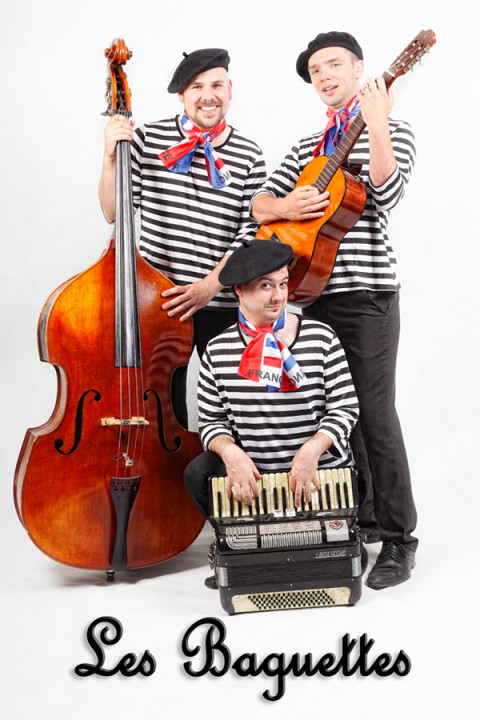 'Vive la France', vive la belle vie, au d'oeuvres, croissant.
You will never find anything as romantic, fulfilling or pleasurable as 'Les Baguettes'.
Taste the flavour of France, the inspiration of Paris or a romantic walk through the gardens of Versailles all possible through the music of 'Les Baguettes"
Alternative instruments combinations are feasible to complement the finest atmosphere
like the finest champagne.
C'est si bon
La vie en rose
C'ets magnifique
Les fueilles mortes
La mer
Chanson d'amour
Comme d'habitude
Champs Elysees
I love Paris
Under the bridge of Paris
Milord
Rien rieno.