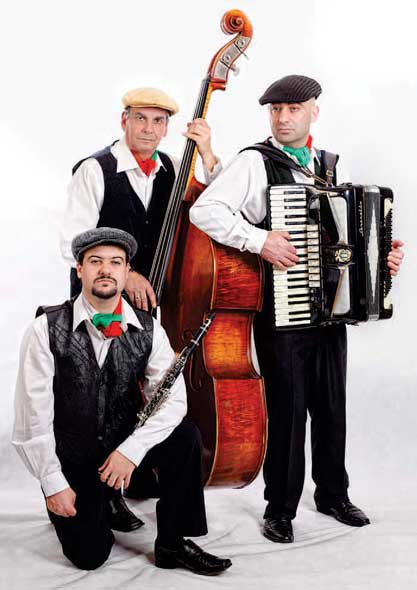 From the hot sun of southern Italy, through to the busy streets of New York' little Italy, now have arrived in Australia.
The sound of Italy's beautiful, romantic and exiting songs are here.
Make them an offer they can't refuse. You will be pleasantly surprised!
The Godfathers bring the best of Italian traditional music to Australia. The music that you have only heard in movies is now here for everyone to enjoy, live and unplugged.
Just how 'Don Corleone' would have loved it.
Sample Repertoire
Marina,marina (Rocco Granada)
Funiculi,funicula'
Oi mari' (Traditional)
Tarantella calabrese (Traditional)
Reginella Campagnola (Traditional)
Luna Rossa (Arbore)